Naila Sotre is a French premium hair care line that helps women with their hair routine! Created in 2019, we have already helped tens of thousands of customers with their hair care routine.
Behind the Naila Store project is a couple. A couple who took a liking to the cosmetics business a long time ago… Even before we started selling, we were customers just like you. So we've experienced the same problems as you as customers, particularly with customer service sometimes… But also with the quality of the products, which is often very limited…
With Naila Store, our aim is to emphasise quality and customer service, which are essential to us! In fact, it's this particular focus on these 2 points that is the key to our success!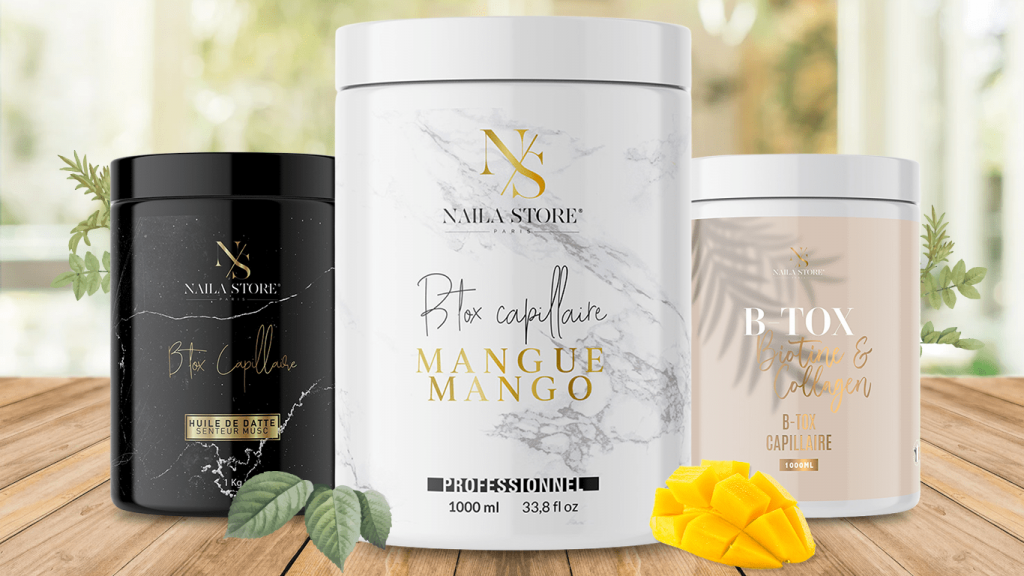 Naila Store's mission is to offer quality products that enable every woman to take care of her hair in an effective and healthy way! We believe that every woman deserves to have healthy, shiny, strong hair – in short, PERFECT hair! That's why we make a point of using natural ingredients and avoiding all types of harmful chemicals in our formulations.
We're also determined to offer a range of products suited to all hair types, so that everyone can find the treatment that suits them best. The products we offer can be used to treat a variety of hair problems, such as hair loss, dryness, split ends, excess oil, and to improve the overall appearance of the hair!
To help you in the best possible way, we also give you private advice and tips on how to take care of your hair on a daily basis to suit your style!
As well as the many positive reviews we've received from our customers, one of our proudest achievements is to have been trusted by some of the world's most famous influencers!
Our Collaborators
NailaStore
Nos Collaboratrices
NailaStore
These are the kind of reviews that encourage us to keep going!