Brazilian blow dry is a very popular hairstyling technique that smoothes hair while deeply nourishing it. It's simple, when we talk about straightening, it's probably the first one that comes to mind!
This technique is particularly appreciated for its ability to eliminate frizz and give the hair a shiny appearance. Let's take a look at everything you need to know about Brazilian blow dry, from how it works to how to maintain it, its advantages, disadvantages, and everything in between.
What is brazilian blow dry?
Let's start at the beginning!
Brazilian blow dry is a hair styling technique that will straighten the hair using a keratin-based product. What is keratin? Keratin is a natural protein found in the hair that gives it its texture and elasticity. Brazilian straightening uses a product containing keratin, which is applied to the hair and heated with a straightening iron to seal the keratin in the hair.
Brazilian blow dry is particularly effective in eliminating frizz and giving the hair a smooth, shiny appearance. This technique is suitable for most hair types as long as you have volume. So sorry, but if you have fine hair, don't venture into Brazilian straightening as we don't want to see any more disasters!
If you've unfortunately already made a mistake with Brazilian blow dry, let us know on Instagram, explain your problem and we'll help you.
PS: the account is in French but don't worry we also speak English 😉
Let's get back to the point. The treatment lasts from 2 to 6 months. Generally, it is around 4 months or more depending on the quality of your hair.
How does Brazilian blow dry work?
As mentioned, Brazilian blow dry works by smoothing the hair with a keratin-rich product. Before the product is applied, the hair is thoroughly cleansed with a specific clarifying shampoo like the ones found at Naila Store 😉
We have to promote our products right? 😂
Brazilian blow dry is sold in kit form. Usually it is offered directly with a clarifying shampoo. The smoothing contains components that allow the keratin molecule to cling to the hair fibre, which itself is over 90% keratin protein.
Once the product is applied strand by strand, the hair is smoothed with a hair straightening iron to close the scales around the product. It is important not to wash your hair for 48 – 72 hours and to avoid tying it up or using styling accessories. You will feel that your lengths are still sensitive to any pressure applied to them as long as they are wrapped in the product.
It's also important to keep your hair straight until it's washed, so it remembers that straight shape. If a few strands are crumpled, just give them a quick blast with a hair straightening iron, using a temperature of 180°C to avoid traumatizing the hair.
Is Brazilian blow dry safe for hair?
Here we are! We're getting to the heart of the matter!
When you surf on Twitter, for example, you can see that many people are worried about this. So we'll answer it right now.
Brazilian straightening is generally considered safe for hair, as it uses keratin based products which is an ingredient known by our hair fiber that will make the hair more malleable.
So normally, yes it is safe for your hair.
However, there are many accidents. You have to be honest. That's why we were saying earlier that this is "the hot button issue".
A few months ago, we surveyed hundreds of women to find out if they had ever experienced any negative impacts after having their hair straightened (Brazilian, tannin or other). The result? Hang on… 42.6% of them told us that they had unfortunately had some.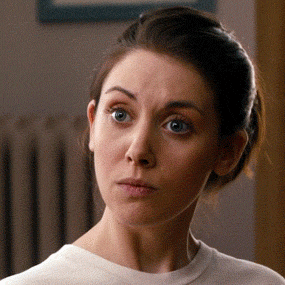 The main reason? Many don't ask about this straightening and go for it head on because the promise of results appeals.
If you are reading this article, it's probably because you are not that type of woman and that's PERFECT!
⚠️ Pay attention to this part!
If you have fine hair, Brazilian blow dry as we said is a no-no… Understand that it's not a treatment and in your case, you might enjoy the result for a few weeks before you strongly regret it. Clearly, you will destroy your hair.
But, if you have a lot of volume, frizzy (and voluminous) hair, yes, Brazilian straightening may be right for you. To make it even simpler, if you spend time styling your hair in the morning, yes, it is recommended.
How long does Brazilian blow dry last?
After a Brazilian blow dry, i.e. when the effects of the straightening are over, you can start taking care of your hair. During the entire straightening process, apart from shampooing and other light care, there is no point in jumping on a hibiscus mask for example.
Why not?
Because in short, straightening covers your hair completely. So the hair care doesn't go through.
Comment entretenir les cheveux pendant un lissage brésilien ?
After a Brazilian straightening, in other words, when the effects of the straightening are over, you can start looking after your hair. For the duration of the straightening, apart from shampooing and other light treatments, there's no point in jumping on a hibiscus mask, for example.
What's the point? Because in short, straightening completely covers your hair. Hair care is therefore not needed.
The importance of hair care before and after
Regular hair care is essential to maintain the health of your hair. Straightening your hair, whether it be Brazilian, Japanese, baobab or other without first doing a hair care is not recommended. Also, if you want to enjoy your straightening for a long time, it is essential to have a good hair care routine.
Whether you have straight, curly, thick or fine hair, there are some tips that all women can follow to achieve healthy, shiny hair.
First of all, it is important to choose the right hair products. Avoid products that contain sulphates and parabens, as these can damage your hair in the long run. Instead, opt for hair products that are sulphate-free, natural and gentle on your hair. It's also important to choose products that suit your hair type. If you have dry hair, look for products that hydrate and nourish your hair. If you have oily hair, look for products that deep clean without stripping your hair of its natural oils, for example.
In addition to good hair products, it is important to follow a regular hair care routine. This includes regular washing and conditioning of your hair, as well as the use of a deep conditioner. If you regularly use heated tools such as straightening irons or curling irons, you are strongly advised to use a heat protector to avoid damaging your hair.
Apart from this, your diet and lifestyle also play a role in the health of your hair. A healthy, balanced diet rich in vitamins and minerals can help strengthen your hair from within. So eat well!
Can I colour my hair after a Brazilian blow dry?
No, because there is a high risk of hair breakage. Colouring is a treatment in its own right and can collide with your straightening. And anyway, the treatment smoothes the hair scales which will prevent the colour from adhering properly to your hair.
What is the average cost of a Brazilian blow dry?
It depends on a lot of things.
First of all, where do you plan to have this famous straightening done?
In a hair salon, it's between 150 and 400€.
If you do it at home, and just buy the kit, it will be between 45 and 100€.
What are the most popular brands of Brazilian blow dry products?
There are many brands of Brazilian straightening products on the market, but some of the most popular brands are Keratin Complex, Brazilian Blowout, L'Oreal Professional, Inoar and Cadiveu.
Is Brazilian blow dry permanent or temporary?
It is temporary and will usually last 4 months or more. That's not the point, but we advise you to do only one per year and to opt for hair care between each straightening. This is the best advice we can give you so that you get the most out of straightening and have beautiful hair.
What are the advantages of Brazilian blow dry?
Yes, it is a smoothing product so it will logically be effective in eliminating frizz and giving hair a smooth, shiny look.
Hair straightened with a Brazilian blow dry is easier to style, as it is simply smoother and softer.
Suitable for all hair types
Brazilian blow dry is suitable for most hair types, as long as it has volume.
What about the disadvantages?
Risks of breaking your hair
If you don't follow our advice, it is possible that your hair will react badly to Brazilian blow dry.
Some Brazilian blow dry products can contain formaldehyde (although this is banned, it is still found), a potentially harmful substance to your health. It is therefore important to choose a quality Brazilian straightening product and to have the treatment done by a professional.
How to choose a hair salon for a Brazilian straightening?
If you are planning to have a Brazilian blow dry, it is important to choose a quality hair salon to perform the treatment.
The best way to avoid unpleasant surprises is good old fashioned word of mouth. Ask your friends or family if they have had a Brazilian blow dry done and if they can recommend a salon. Normally you won't have any nasty surprises.
If you are looking for a salon online, pay attention to the reviews! Before you have a Brazilian blow dry, talk to the hairdresser to find out if he or she thinks the technique is suitable for your hair type. They can also give you advice on how to care for your hair after the treatment.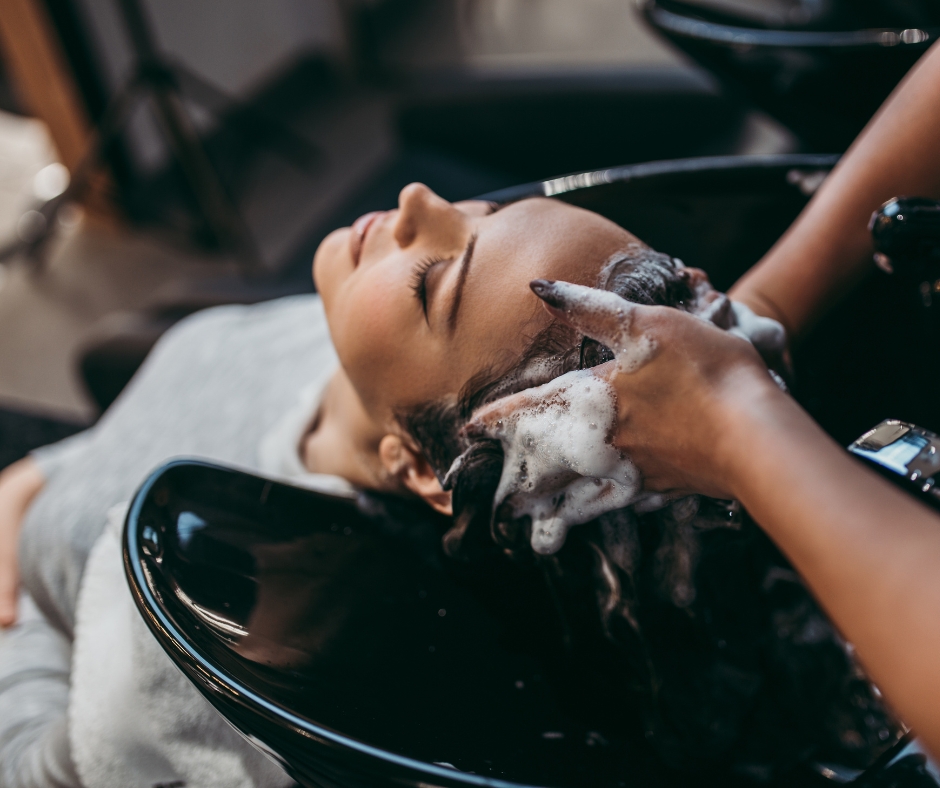 Are there alternatives to this smoothing?
Of course there are alternatives that may be worth considering:
Tannin straightening: a so-called natural straightening based on tannin, a plant protein, to straighten the hair. Tannin straightening is more gentle on the hair than some other hair straightening techniques because it does not contain any aggressive chemicals. Although it remains a treatment that requires care beforehand.
Japanese straightening: it is suitable for all hair types (that have volume), whether they are frizzy, curly or other. This straightening is aimed at permanence, unlike the Brazilian straightening. It is ESSENTIAL to consult a professional for this type of smoothing.
Korean straightening: this technique modifies the structure or nature of your hair in order to straighten it delicately. It is a little less smooth than the Japanese straightening. It contains henna, keratin and silk proteins.
French straightening: this is suitable for the same type of hair as the previous straightenings, except for afro hair, on which it does not really have any effect. This straightening can last up to 6 months.
The baobab straightening: this is our little darling. It is a new hair straightening technique that uses natural products based on baobab oil. Baobab oil is extracted from the seeds of the baobab tree, which is native to Africa. This oil is rich in essential fatty acids and vitamins, which makes it beneficial for the hair. This straightening is similar to the tannin straightening because it is natural and suitable for voluminous hair.
Each of these straightenings has its advantages and disadvantages. The aim here was to give you a brief overview of the different solutions. It's up to you to go hunting for information!
Focus on baobab straightening
Baobab straightening is similar to Brazilian straightening in that it uses keratin-based products to straighten the hair. However, unlike Brazilian straightening, baobab straightening uses mainly a natural product: baobab oil to strengthen and moisturise the hair.
Baobab straightening is considered gentler on the hair than some other hair straightening techniques. But it is still a straightening, as with any straightening, it is important to treat the hair with care and maintain it regularly to avoid damage.
More about it on his product page: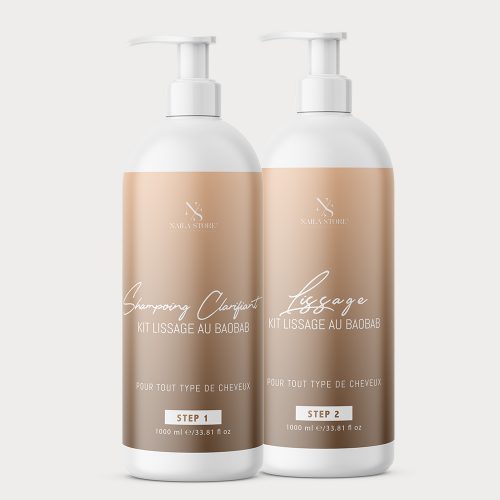 In conclusion, Brazilian blow dry can be a great option for women looking to straighten hair, eliminate frizz and make it shiny. However, it is important to choose a quality product, use a professional hairdresser and most importantly, do some hair care. So ladies, weigh the pros and cons carefully before making your decision and don't hesitate to discuss with your hairdresser which straightening technique best suits your needs.